Altar'd Continuum: Resistance and Empowerment
I was invited to create an altar that incorporates my drawings in "Altar'd Continuum: Resistance and Empowerment" at Museo De Las Americas. In addition I will perform in DRAG during the First Friday Art Walk.
Guest curated by Danielle N. Cunningham and Mary Grace Bernard, this exhibition emphasizes the altar as both a physical and non-physical space for personalized ritual exchange between humans and the divine. By pairing contemporary artists alongside religious ofrendas, retablos, and other iconography from the museum's collections, the exhibition illustrates the altar's inherent transcendence of time and space. These new altars reject any singular context, operating as platforms of resistance through which altar-makers reinterpret traditional practices and reclaim power from mainstream institutions.
Opening Reception: Thursday, September 12 from 6-9pm
Artist Talk: Tuesday, September 17 from 6-8pm
DRAG Performance: First Friday, October 4 at 7pm
On Display: September 12, 2019-February 1, 2020
Museo De Las Americas
861 Santa Fe Drive
Denver, CO 80204
Messages from the Galactic Flare
I'm excited to participate with Denver's PlatteForum and their summer ArtLab internship project, "Messages from the Galactic Flare," an engaging, thought provoking, and immersive live drag performance focused on sex education and breaking societal stereotypes that often surround them. The show will be performed once at the 19th annual, Underground Music Showcase ( UMS ) on Saturday, July 27th, 2019 on the Odyssey Stage at 1:00 PM.
Amor es Amor: Celebrating LGBTQ in Chicanisma/o
Three of my colored pencil drawings will be on display at CHAC Gallery in the group exhibition "Amor es Amor."

In a first-of-its-kind exhibition, CHAC is celebrating the LGBTQ within Chicanisma/o. At a time when many messages are focused on what separates us, Amor es Amor is a bold step in sharing what we have in common.
Without ignoring historical friction between the two communities, the exhibition acknowledges the many similar experiences endured by Chicana/o and LGBTQ people. Defined by a history where oppression and violence led to a lack of visibility, both
Opening Reception: Friday, June 7 from 5-10pm
On Display: June 7-July 26, 2019

CHAC Gallery
222 Santa Fe Drive
Denver, CO 80204
Gallery Hours:
Wednesday-Saturday 10am-4pm
My colored pencil drawing "Leather" is on display in Dab Art's online exhibition "Stories." Click here to view the show.
Despite the activism and efforts of LGBTQ+ organizations and movements, there are still many countries around the world that have not passed legislation at the federal level that includes full-fledged legal recognition for members of the LGBTQ+ community. Same sex couples still fight for basic entitlements such as marriage, adoption, inheritance, and insurance rights. Many countries continue to criminalize homosexuality or transgender identity and persecute LGBTQ+ people, sometimes violently.
Vulnerable to discrimination, acts of violence and hate crimes, these intolerances now affect the masses, not the minority. This exclusive online exhibition titled STORIES features the individual stories represented in visual art from the perspective of those apart of or involved in the LGBTQ+ community.
Three of my colored pencil drawings are on display at Art Gym Denver in the staff and member exhibition "Cahoots."
Opening Reception: Thursday March 28 from 5-8pm
On Display: March 28-April 19, 2019
Art Gym Denver
1460 Leyden Street
Denver, CO 80220
I'm excited to share my interview with cultural anthropologist Emily Creek for Out Front Magazine. Click here to read the article.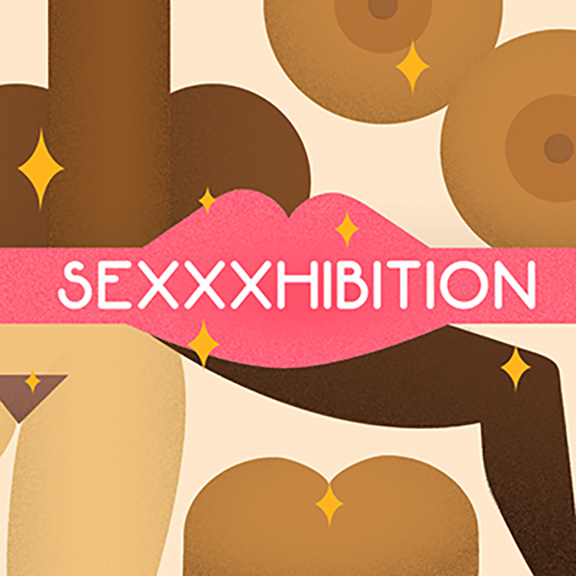 I am excited to announce Sexxxhibition, a show that myself and James Mullane co-curated at Art Gym Denver. The exhibition features artworks from 10 artists including myself, Corrina Espinosa, Esther Hernandez, James Mullane, Pansy Ass Ceramics, John Paradiso, Ryan Riedel, Peter Stevinson, John Tarantola, and The Women's Art League.
Opening Reception: Thursday, January 31 from 5-8pm
On Display: January 31-February 22, 2019
Art Gym Denver
1460 Leyden Street
Denver, CO 80220